Posted by Southern Surgical Arts on Feb 23, 2018 4:20:55 PM
Because your skin is unique, you need customized care to keep you looking your best. Sun exposure overtime, in combination with natural aging, begins to diminish your skin's youthful glow by causing discoloration, uneven skin tone, sun spots, fine lines, and poor texture. These imperfections lie both on the surface of your skin as well as below. Until now, addressing the concerns of both epidermal and dermal skin issues required different treatments and a good deal of downtime.
Past laser procedures either produced noticeable change accompanied by a lengthy recovery or marginal results with a quick turn-around time. Now the highly advanced Halo hybrid fractional laser combines both dramatic skin correction with minimal downtime. Halo synchronizes several laser functions in one system to employ ultimate precision. The most challenging skin issues are pinpointed and aggressively treated – all based on your specific skin type, texture, and tone – not only correcting the surface of your face, but sub-surface, too. Most importantly, it is a safe form of deep dermal correction accompanied with excellent epidermal renewal with amazingly little to no downtime.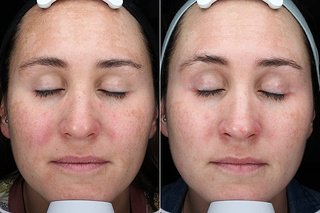 "It's the best of both worlds and totally worth the time and money. Plus, it's something relatively affordable for the effect," says Eliza Everett, who started 90-minute treatment sessions in November to erase years of dark pigmentation on her face. "My skin tone is more even, it's much brighter. I feel like I don't have to wear makeup at all anymore," says Everett, who has undergone two sessions with licensed aesthetician Felicia Wright at Southern Surgical Arts, the first cosmetic surgery practice in Chattanooga to offer Halo to patients.
Halo procedures can be tailored to you, based on what you want to achieve and how much time you have. A lighter treatment unveils smooth, vibrant skin that's good to go in 24 hours, whereas fully intense treatment sessions involve a couple of days of down time with redness and dry skin before being make-up ready. And while the short 20-minute laser treatment itself might produce slight discomfort during the treatment, it's a relatively painless way to achieve a younger you that continues to improve with time.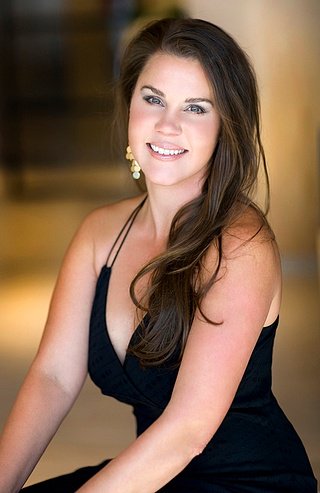 Since the laser's deep dermal technique targets damaged cells way beneath the skin's surface while stimulating collagen, you'll continue to see remarkable improvement each month as skin cells actively regenerate, replacing old cells with new ones. "My skin is still improving months later. Now I can really tell a difference," says Everett, who has combined her laser treatments with a daily Obagi skincare regimen recommended by Felicia Wright during her initial skin consultation. She gives credit to both the treatments and products for what she sees in the mirror. "It really improves your skin. I've seen such an amazing difference in my pores and fine lines around my eyes. It's incredible that you get even better results long after you've left the Med Spa."
If you're concerned about fine lines, poor skin texture or visible imperfections caused by sun damage, aging, or acne scarring, call SSA today at 423-266-3331 for a skin consultation to see if the Halo laser procedure is right for you!
Mention this blog article and receive a complimentary skin analysis and 20% off your first Halo treatment with Felicia Wright!