Platelet-Rich Plasma (PRP) Therapy
Consultations offered at our two convenient locations in Chattanooga, TN and Calhoun, GA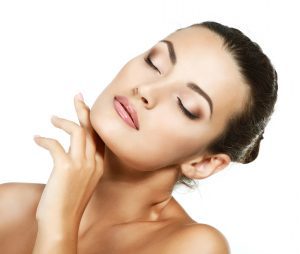 Platelet-rich plasma, or Platelet Rich Plasma, has been used for some time to enhance healing of orthopedic injuries such as tendinitis as well as orthopedic surgical procedures. It is derived from each patient's own blood, so there is no risk of rejection or allergic reaction. Because it is so safe, Platelet Rich Plasma is now being used to improve results of many types of cosmetic treatments and surgeries.
Here at Southern Surgical Arts, all three of our board-certified surgeons use platelet-rich plasma. We have found it to be especially beneficial in conjunction with hair restoration procedures and for facial rejuvenation procedures such as microneedling or laser treatments, facelifts and fat transfer to the face. In some cases, we also use Platelet Rich Plasma to refine post-surgical scars. What is most exciting is that we continue to discover new ways that Platelet Rich Plasma can benefit our patients.
Platelet-rich plasma is not used with skin tightening procedures or injectable treatments such as Botox or dermal fillers.
Each of the cosmetic treatments and surgery options we offer at SSA is designed to address specific skin or body issues. We have found that, for many of these procedures, adding Platelet Rich Plasma treatment provides a "turbo boost" using the body's own platelets to fuel faster healing and more dramatic results.
How does it work?
It is a simple process to add Platelet Rich Plasma therapy to a planned procedure. We draw a small amount of the patient's blood, at the same time we start their sedation IV. Then we process the blood to separate the platelets from red and white blood cells. The result is a thin, straw colored serum of concentrated platelets. Platelets contain proteins known as growth factors that stimulate healing by signaling the body to send nutrients, microphages and other essential chemicals to the site of an injury.
At Southern Surgical Arts, we use two types of centrifuges, because optimum platelet concentrations differ for facial rejuvenation and hair restoration.
For facial rejuvenation, we can inject the Platelet Rich Plasma into the deep dermis, mix it with fat for a fat transfer procedure or we can massage it into the face as part of a microneedling treatment. For hair restoration, Platelet Rich Plasma is injected into the deep dermis every centimeter or so. In this case the number of injection sites depends on the size of the procedure area.
Where can it be used?
Because it is used to enhance healing, Platelet Rich Plasma can be used anywhere a procedure is performed.
How long do results last?
Platelet-rich plasma is often described as a one-time treatment, but results can differ from one patient to another. It is possible some individuals may require additional treatments.
Who will benefit from this treatment?
Virtually anyone is a good candidate for Platelet Rich Plasma therapy, because there are no adverse reactions. It is entirely natural, from your own body.
Recent Before and After Photos
To view before and after photos of cosmetic procedures for the Face & Neck, please visit our gallery.