Vampire Facelift
Conveniently located to serve the areas of Calhoun, GA, Chattanooga, TN, Ooltewah, TN, Franklin, TN and Blueridge, GA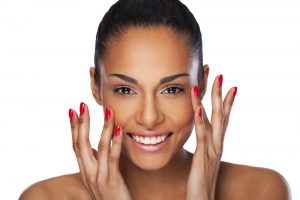 It sounds creepy, doesn't it? But it is not scary, it's just a catchy name. In fact, the Vampire FaceLift is changing the way we approach facial rejuvenation. It is not a new type of facelift, but a treatment option we can add to your facial procedure to speed recovery and enhance results. The term "vampire" is a humorous reference to the fact that this treatment is made up of blood platelets from your own body.
It's called platelet-rich plasma, or Platelet Rich Plasma, and nothing could be more natural. Platelet Rich Plasma is rich in healing and growth factors that promote collagen growth and cell regeneration. Vampire Facelift harnesses the power of Platelet Rich Plasma to deliver smoother, fuller, healthier-looking skin. Heal your skin from within thanks to the Vampire Facial.
What is The Vampire Facelift?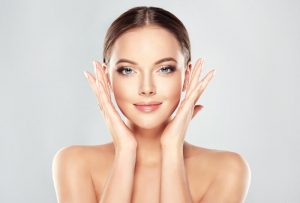 The Vampire Facelift is a skin treatment that pulls from your body's valuable source of Platelet Rich Plasma to heal and rejuvenate the skin. The Vampire FaceLift can be used in conjunction with facial surgeries and also with in-office treatments. Depending on your procedure and aesthetic goals, we may inject the Platelet Rich Plasma serum into deeper skin layers, or we may massage it into the face as part of a laser or microneedling treatment.
To perform Vampire Facelift, we must first prepare your sample of Platelet Rich Plasma. At the beginning of your facial procedure, the surgeon draws a small amount of your blood. The sample is spun in a centrifuge, to separate platelets and plasma from the red and white blood cells. The result is a serum of concentrated platelets. The serum is straw-colored, not "bloody" looking, because the red blood cells are gone.
Platelet Rich Plasma has been popular with orthopedic surgeons and athletic trainers for years to speed healing. Now, Platelet Rich Plasma is getting the attention it deserves within the cosmetic enhancement community. At Southern Surgical Arts, we are excited about the many benefits and potential uses for this treatment. We see the Vampire FaceLift as just the beginning!
To learn more about what Platelet Rich Plasma can accomplish for your skin, schedule a private consultation at SSA today!
Who is a Good Candidate?
The great beauty of platelet-rich plasma is that there is no risk of allergic reaction or rejection because it comes from your own body. So anyone who is a good candidate for any facial rejuvenation surgery or procedure is also a good candidate for the added Vampire FaceLift treatment.
How Much Does it Cost?
Your all-inclusive quote will include the surgeon's fee, anesthesia costs, facility fees, supplies, and all routine follow-up visits.
Recent Before and After Photos
We are hard at work to bring you our best gallery experience yet. Please check back often, or request a consultation to learn more about how Southern Surgical Arts can help you achieve your cosmetic goals.
To view before and after photos of cosmetic procedures for the Face & Neck, please visit our gallery.