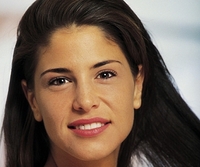 Summer flew by and now the holidays are just around the corner. Before we know it, it will be time for holiday shopping, dinners, and parties, not to mention endless rounds of family photos and maybe even a few festive selfies. While it's fun to look back over photos from previous years, it can also be a reminder of changes we don't always enjoy seeing.
Spa & Skin TreatmentsIf you want to put your best face forward in your holiday photos this year, we can help. Keep reading for five ways Southern Surgical Arts can help you look more youthful and rejuvenated, just in time for your next close up!
Botox and fillers. Well-loved because they are non-invasive, relatively painless, affordable and provide natural-looking results, Botox and fillers such as Juvederm are our go-tos all year long when our patients want a quick beauty boost with no downtime. Botox minimizes fine lines in the brow and forehead area as well as crow's feet, and fillers plump out hollowed spots in the cheeks, tear troughs, and lip area. Both fillers and Botox subtract years while adding a rejuvenated, healthy glow.
Chemical peel. Want smoother, healthier, more youthful looking skin in 20 minutes? Try a chemical peel. During your peel, your aesthetician will apply a special chemical solution that will remove the damaged, upper layer of skin to create a more radiant appearance. Within 3-5 quick treatments (you can do them on your lunch break!), your skin will look much more youthful and rejuvenated.
IPL treatment. Also known as a photofacial, an IPL (intense pulsed light) treatment can tackle age spots, broken capillaries, rosacea, acne scars and other signs of sun damage and aging. You may see an improvement with just one IPL treatment, but we generally suggest a series of 3-5 to achieve your desired goal.
Laser face lift. If you would like more dramatic results than the above options can provide, but are not yet ready for a surgical face lift, you might want to consider a laser facelift. With powerful lasers, your surgeon can target both the surface of the skin as well as underlying fat and muscle to smooth texture and minimize or erase wrinkles, fine lines, sun spots and other signs of aging, and tighten the skin. A laser face lift can be done in under an hour with no scars and less than a week of recovery time.
Eye and brow lift. An eye and brow lift can dramatically transform a face that is showing signs of aging through sagging skin and loss of elasticity around the forehead and eyes. Sometimes the skin of the upper eyelid can even interfere with vision when it has reached a certain stage of droopiness. Deep lines etched into the forehead can be hard to correct with other treatments and are frequently a source of dissatisfaction for our patients. We frequently perform a brow lift in conjunction with a blepharoplasty (eye lift) to achieve the most youthful, desirable results. A qualified cosmetic or facial plastic surgeon can assess your individual condition, skin tone and texture to determine the best treatment course for your needs and goals.
If you're interested in learning more about your beauty options, please call Southern Surgical Arts at 423-266-3331 for a free personal consultation. We're here to help you feel you more confident in this year's holiday photos, and beyond! Learn more about our upcoming community, educational and Southern Surgical Arts' sponsored events by clicking the link below.