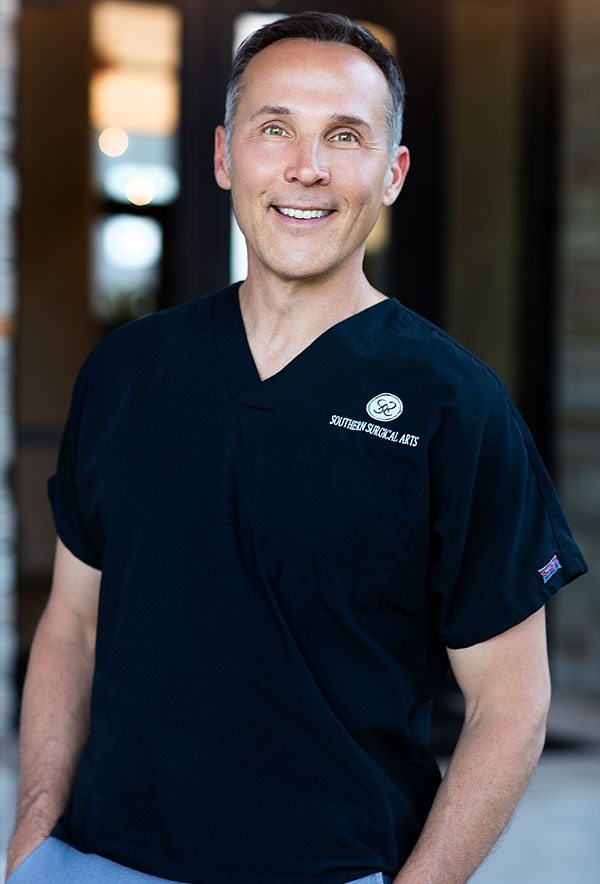 Triple board-certified in Cosmetic, Plastic/Reconstructive and General Surgery, Dr. Kluska brings twenty years of invaluable knowledge and experience, along with a third dimension to SSA, in the area of necessary plastic surgical procedures often covered by insurance.
"Now SSA can offer surgical procedures for eyelids, breast diseases and skin lesions or cancers," he says, adding he is thrilled to be joining such a premier cosmetic practice. "I was looking for a practice with state-of-the-art equipment, the latest evidence-based cutting-edge procedures and an amazing staff. I've found my new home. SSA offers the very best in the country for cosmetic surgical and non-surgical services. I am honored to be a permanent part of the SSA team."
The 2017 President of the American Academy of Cosmetic Surgery, Dr. Kluska spent 15 years in private practice in his hometown of Pittsburgh, PA, before he was asked to be Medical Director of The Greenbrier Center for Cosmetic Surgery and MedSpa and its affiliated services in Beckley, West Virginia.
Southern Surgical Arts welcomes world-renowned plastic surgeon—Dr. Michael Kluska.
A medical school graduate from Des Moines University in Des Moines, Iowa, Dr. Kluska continued his training with an internship and general surgery residency at the Cleveland Clinic Health System – South Pointe Hospital, where he also completed a fellowship in Plastic and Reconstructive Surgery at Ohio University, Cleveland Clinic Health System and South Pointe Hospital. Along with his years of medical training, Dr. Kluska credits an undergraduate degree in art from Washington and Jefferson college with shaping his approach to plastic and cosmetic surgery as both a science and form of art. He believes that beyond exceptional surgical skills and artistic vision, great surgeons must also develop a sincere connection to their patients.
"I treat each and every patient like family and strive to establish relationships built on trust and open communication. For me, as a surgeon, that's essential," says Dr. Kluska.
Dr. Kluska's impressive resume includes seven years of elite membership on the American Academy of Cosmetic Surgery's Board of Trustees before his prestigious appointment as President in 2017. As past president of the American Academy of Cosmetic Surgery and certified "Master Surgeon in Plastic Surgery" by the prestigious Surgical Review Corporation, Dr. Michael S. Kluska brings 20 years of surgical expertise combined with a Bachelors in Art degree to offer our patients the very best in facial and body cosmetic surgery.
Along with esteemed positions as an adjunct professor at Lake Erie College and surgical department advisory board member of the West Virginia School of Osteopathic Medicine, Assistant Professor- Plastic Surgery at the Edward Via College of Osteopathic Medicine, he is a fellow in the American Academy of Cosmetic Surgery (FAACS) and the American College of Osteopathic Surgery (FACOS).
Outside of the operating room, Dr. Kluska is an avid runner, golfer and tennis player who also enjoys fishing.
Parents to four grown children, he and his wife Melissa think Chattanooga is the perfect place to start the next phase of life and now call Ooltewah, TN their home. "Now that my wife and I are empty nesters, we are extremely excited to relocate to Chattanooga. After visiting a few times, it didn't take us long to fall in love with the small city feel, vibrant downtown, beautiful scenic mountains, as well as the amazingly friendly people. We are looking forward to experiencing all Chattanooga has to offer and making it our permanent home."