Fat has gotten a bad rap. But fat in the right place is a good thing! Just imagine excess fat where you don't want it, in the abdomen area for example, going into places where you do! Using a fat transfer procedure, fat can be transferred in small or large volumes. Choosing a surgeon who is not only skilled, but has experience is important when making this surgical decision.
We all know that J-Lo and Kim Kardashian have made a full buttock a pop culture icon this side of the century. Dr. Deal and Dr. Nease at Southern Surgical Arts have the experience, education and expertise to help you achieve a full buttock with large volume transfer to the buttock. The procedure is called the Brazilian Butt Lift. We invite you to view our before and after photo gallery for typical results patients have experienced.
A Brazilian Butt Lift is a two part procedure: first, unwanted fat is removed through liposuction which is then processed. In the second part of the procedure, the prepared fat is injected into the buttock to create a fuller buttock and/or more lifted buttock. After the procedure patients have immediate results with final results on average at 6 months.
Click here for more Brazilian Butt Lift Results. Call one of our offices to make your consultation today with our surgeons who are board-certified by the American Board of Cosmetic Surgery:
Chattanooga: 423-266-3331
Calhoun: 706-629-8622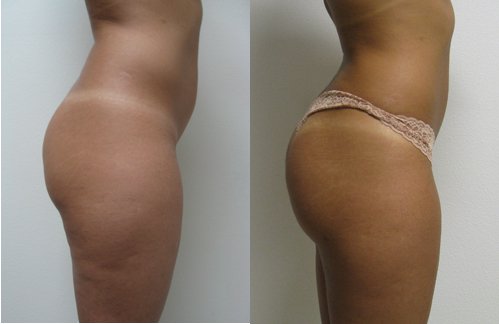 29 year old patient, 130 lbs