Posted by Southern Surgical Arts on Nov 7, 2017 9:38:26 AM
Dr. Chad Deal was recently invited to speak to the international community in St. Petersburg about his extensive knowledge and experience in laser technology. Southern Surgical Arts is not only well known for this procedure but has been the area's leading provider in these non-invasive, quick-recovery treatments for patients since 2004.
The special conference was held at the luxurious Kempinski Hotel, housed in an 1853 mansion along the Moika River in St. Petersburg. Doctors and Dermatologists from Russia, Europe, England and the United States attended the event.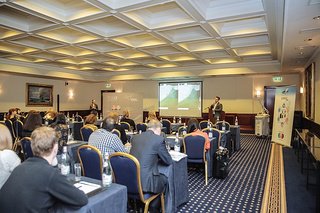 Dr. Deal has done a considerable amount of quality research on laser treatments and is well versed on the subject. He said that it was a great honor to be selected as spokesperson, given the number of well-known doctors in our country who also utilize lasers in their practice.
Sciton®, located in Palo Alto, California and the world leader in the manufacturing, research and testing of laser technology, had two of its advanced and sophisticated products on site, the Halo™ and the diVa. Both products are not only the world's first Hybrid Fractional Lasers (HFL), but are revolutionizing skin resurfacing and feminine rejuvenation.
Speaking of firsts, Dr. Deal conducted a live Webinar, in which he performed a procedure on a patient before members of the conference. Dr. Deal is one of the foremost cosmetic surgeons in the country and specializes in certain procedures with which he's had very successful results.
Not only were there a number of famous doctors in attendance but there were a number of questions from Russian doctors about running and growing their own practice. Dr. Deal answered their questions and also said he sincerely appreciated the privilege of speaking to such an esteemed and talented group of individuals.