Dr. Chad Deal will be in California speaking at the California Academy of Cosmetic Surgery's annual meeting Saturday, August 17 about the Advances in Surgical and Non-Surgical Cellulite Treatment. Dr. Deal was asked to speak based on Southern Surgical Arts' clinical trials with Sciton, the manufacturer of a breakthrough cellulite treatment.
According to Sciton, 8 out of 10 women have cellulite. Past cellulite treatment methods brought about some changes, but the results were temporary.
Dr. Deal and Dr. Nease have seen promising results. Patients are interested in the treatment for it's results and because it can be done in-office without IV or general anesthesia. Most patients return to normal activity the next day.
In August, you can get this treatment at $2,000 OFF the normal price. Get your complimentary consultation today and take advantage of this special offer before summer ends.
Experts invited to speak to teach surgeons from around the world are the following, including Southern Surgical Arts' Dr. Chad Deal.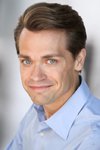 Dr. Chad Deal is certified by the American Board of Cosmetic Surgery, as well as the American Board of Surgery. With intense focus on cosmetic surgery, he has exceptional skill and artistic vision, which is illuminated in the outcomes of more than 3,000 cosmetic surgical procedures. Dr. Deal is on the faculty of Southern Surgical Arts' AACS' Fellowship Program, and trains talented surgeons from around the country. Dr. Deal is an ABCS Board examiner and is on the Written Exam Committee. In addition, he serves on the AACS Fellowship Committee, which focuses on establishing educational criteria for AACS Fellowships. He is also an active member of the Accreditation Association for Ambulatory Health Care, Inc., the American Medical Association and the American College of Surgeons. Dr. Deal trains surgeons from around the world in courses sponsored by the American Academy of Cosmetic Surgery. He has presented his techniques for Brazilian Butt Lifts numerous times since 2011. He is known for his extensive knowledge of the body anatomy and was the cadaver lab director at the New and Established Techniques in Breast and Body Contouring: A Hands-On Cadaver Workshop in St. Louis, MO on Brazilian Butt Lifts and Breast Lifts.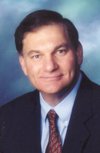 Maurice P. Sherman, M.D., is a specialist in Cosmetic, Facial Plastic, and Reconstructive Surgery. For the past 28 years, Dr. Sherman has been in private practice both in Vista and La Jolla, Scripps Memorial Hospital campus, and is now located centrally in Del Mar at the Del Mar Cosmetic Medical Center. Triple boarded in Cosmetic Surgery, Facial Plastic Surgery, and Otolaryngology, he also serves on committees for the American Academy of Cosmetic Surgery.Dr. Sherman has beenan Associate Clinical Professor of Surgery at UCSD, for 27 years and is also on the board of directors of the American Board of Cosmetic Surgery, and the California Academy of Cosmetic Surgery, as well as serving as previous president of the California Academy of Cosmetic Surgery and American Society of Cosmetic Breast Surgery.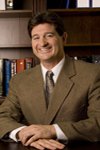 Dr. Robert James Troell, MD, FACS is Medical Director of The Center of Excellence of Facial Plastic & Reconstructive Surgery and The Institute of Advanced Body Sculpting. He is quadruple board certified to include the American Board of Facial Plastic and Reconstructive Surgery, the American Board of Otolaryngology-Head & Neck Surgery, the American Board of Cosmetic Surgery in Facial Plastic Surgery, the American Board of Cosmetic Surgery in Breast, Body & Extremity, and the first surgeon board certified by the American Board of Sleep Medicine in the United States.
Paul Dr. Paul Ver Hoeve has been practicing medicine in San Diego for over 24 years in Internal Medicine & Critical Care, and over 10 years in Cosmetic & Aesthetic Medicine, ranging from all minimally invasive cosmetic procedures to Ultrasound assisted LipoSelection, Body sculpting, Cellulite reduction and autologous fat grafting. He assists Dr. Robert Troell in teaching procedures. He is a member in The Academy of Aesthetic Physicians and the International Association for Physicians in Aesthetic Medicine, and is currently conducting research in stem cells and platelet rich plasma. Dr. Ver Hoeve is a graduate of the University of Rome, Italy School of Medicine & Surgery and completed his residency at St. Joseph's Medical Center, Seton Hall University, N.J.