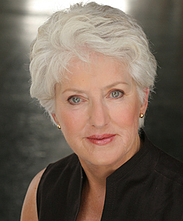 Aging is a natural process that cannot be stopped. However, you can definitely minimize the signs of aging by opting for facial plastic surgery. This also is a great way to eliminate imperfections and other flaws that may bother you. At Southern Surgical Arts, we use a variety of facial plastic surgery techniques to offer results that you will love. Our spa-like environment offers comfortable, relaxed and friendly environment to have all types of cosmetic procedures to improve your features as well as mask visible signs of aging.
The Different Facial Cosmetic Surgery Options
At Southern Surgical Arts, we offer a wide array of facial cosmetic surgery. Whether you are looking to augment, reshape, improve or restore your appearance, you can opt for one of the following procedures to get the desired results.
Facelift: One of the most common procedures our clients ask for is rhytidectomy, commonly known as a face and necklift. This procedure helps to remove wrinkles and sagging skin from the neck and lower facial (jowl) area, leaving the person looking years younger. It involves tightening of the neck and facial muscles and remove excessive skin along the jaw line, jowl and neck. It helps to give the cheeks a youthful look.
Laser Facelift: This procedure hardly takes 1 to 2 hours and helps to restore your youthful appearance. At Southern Surgical Arts, a laser facelift is done by combining SmartLipo laser technology with Smartskin CO2 resurfacing laser technology. As a result, the recovery time is quicker and the scars smaller when compared to a traditional facelift. You will not have a pulled look after the procedure and do not have to worry about scars, as they are well hidden.
Rhinoplasty: Also known as nose reshaping, rhinoplasty can help improve the size and shape of your nose, so that it is in harmony with the rest of your facial features. While rhinoplasty can be performed for cosmetic reasons, it also can be performed to address functional concerns related to the nose. The procedure involves careful sculpting and contouring of the nasal cartilage and bone to give it the right shape and correct deformities. Rhinoplasty can help to correct drooping of the tip of the nose that can occur due to aging.
Eye Lift/Brow Lift: You can get beautiful eyes with eyelid surgery, which also is known as Blepharoplasty. This surgery can rectify drooping or sagging of the eyelids as well as eliminate bulges and bags from around the eyes. If your eyelid skin has become lax or there are fat deposits around the eyes that protrude, an eye lift can help remove these imperfections. On the other hand, if you have drooping of the eyebrows or forehead skin, a brow lift can help reposition the brows for a more youthful appearance.
Fat Transfer: Using liposuction, fat is harvested from the abdomen, flanks and/or thighs and transferred to the face to give it a fuller and more youthful look. So, this is another facial plastic surgery procedure that you should look into if you want to achieve a younger-looking appearance. There are no scars and recovery is only a few days.
SmartLipo Laser Sculpting: We also offer SmartLipo laser sculpting to remove fat deposits from the neck and jowl area. Fat deposits are notorious for giving away age. SmartLipo laser sculpting destroys fat deposits permanently and helps tighten the overlying skin. It is a minimally invasive procedure that offers long-lasting results. It has a recovery time of just 2 to 5 days.
Lip Augmentation: We even offer lip augmentation. In fact, at Southern Surgical Arts, you can choose from three different lip augmentation options. We offer lip fillers, such as Juvederm, fat transfer and permanent lip implants. Each option has its advantages and disadvantages and our professional doctors are always willing to help you determine the best procedure based on the results you want.
Otoplasty: Facial plastic surgery is not restricted just to the facial and neck areas but also extends to the ears. Cosmetic surgery of the ears is referred to as otoplasty, or ear reshaping. This procedure is performed on both children and adults who have large ears, congenital abnormalities or those who have suffered from an injury, causing disfigurement to the external structure of the ear.
Laser Skin Resurfacing: At Southern Surgical Arts, we offer laser skin resurfacing to reduce the signs of facial wrinkles, blemishes and scars. This is a new technology that can eliminate fine lines from under the eyes, forehead or mouth; help treat sun-damaged skin; and reduces the skins of acne scars. Laser skin resurfacing helps to stimulate growth of collagen and this gives you a more youthful and radiant appearance.
Cost of Facial Cosmetic Procedures
At Southern Surgical Arts, the cost of facial plastic surgery starts from about $2,500 and can go up to $15,000 or higher. It all depends on the type of facial cosmetic surgery that is needed to achieve your goals. Our prices include surgeon's fee, anesthesia, any implants used, facility fees for using the operating room, and even routine follow up visits.
As we use some of the latest laser technologies, we can offer many different facial plastic surgery options to help enhance your features and appearance. Our procedures will help you get a radiant and youthful look while eliminating flaws and blemishes. Contact us today to enjoy our friendly, professional services or schedule a consultation with our highly skilled and experienced cosmetic surgeons.