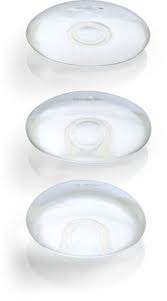 Q. ARE BREAST IMPLANTS SAFE?
A. Yes. This is the most common cosmetic surgical procedure in the USA. The implants we use are FDA approved. The risks of a breast augmentation are the same as the common risk of any surgery.
Q. WHAT IS THE DIFFERENCE BETWEEN SILICONE AND SALINE IMPLANTS?
A. Both saline and silicone gel implants provide results with a natural feel but differ in material and consistency. Saline implants are inserted empty and filled once they are in place during the procedure. Silicone implants come pre-filled with silicone gel. During a consultation, Dr. Nease or Dr. Deal will discuss the best option for you. Silicone is becoming more popular because they feel more natural.
Q. HOW LONG DOES THE PROCEDURE TAKE
A. The procedure typically takes no more than 30-45 minutes.
Q. WILL THERE BE SCARS?
A. The incision is about 1 inch long and is strategically hidden in the breast crease, along the areola border or in the axilla (armpit). In most cases, patients can choose where they want their incision.
Q. HOW LONG DOES RECOVERY TAKE?
A. Recovery is usually no more than a few days, with return to most activities in a week. More demanding activity like exercise or heavy lifting can be resumed about 5-8 weeks after surgery.
Q. DO I HAVE TO GET MY IMPLANTS CHANGED OUT AFTER A FEW YEARS?
A. Some women choose to have their implants exchanged after 10 years.
Q. WILL I BE ABLE TO BREAST FEED IF I DECIDE TO GET PREGNANT?
A. The majority of women who have implants can breastfeed and there should be no change in the quality or quantity of the breast milk produced.