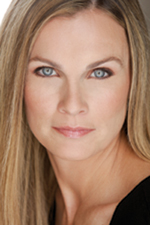 Q: I never had acne as a teenager—only occasional breakouts. But ever since I turned 30, I've had non-stop "adult acne." I've tried just about every over the counter product out there but I haven't had much luck. Can Southern Surgical Arts do anything to help with my breakouts and reduce scarring?
A: Escaping acne in your teenage years only to encounter it as an adult seems so unfair. By the time we hit our 30s and 40s we already have sun damage, volume loss, and fine lines to contend with…who needs acne on top of all that? However, the reality is that this is a very common problem. And the good news is, SSA can do a lot to improve or even eliminate acne.
Keep reading to learn more about your acne-fighting options…
Blue Light Therapy. We love blue light therapy for acne. It actually destroys the bacteria that causes acne, resulting in fewer breakouts. And it's effective, even in cases of acne that have become resistant to antibiotic and topical treatments. Plus it's quick—you can have a treatment over your lunch break and no downtime is required. One thing to remember, you can't be on any medications that make you sensitive to light such as Accutane or antibiotics if you wish to pursue blue light therapy.
Our prescription-grade chemical peels can have dramatic results for patients with acne. These peels effectively remove the top layers of blemished, inflamed and sun-damaged skin to reveal smoother, healthier and softer skin. Within four to six treatments, you will see fewer blemishes and experience greater oil control. The type of peel recommended for you will depend on your individual skin tone and condition.
Laser resurfacing. For significant acne scarring, we may recommend a laser resurfacing procedure. The laser heats your skin deep within the dermis, triggering it to produce more healing collagen, which fills in and smooths out the scars. The depth and severity of the scarring will determine the number of treatments you will need to achieve your desired results. The condition of your skin will also determine whether we use a CO2 or profractional laser to treat the scarring. The deeper the scars, the more likely we will need to combine other treatment options with laser resurfacing.
Microneedling, also called skin pen, has been used to great effect on acne scars. Skin pens create tiny holes in the skin, creating "damage" that triggers your skin's natural healing defenses. Collagen and elastin are produced, healing not only the micro-tears in your skin, but acne and other scars as well. A microneedling procedure will improve both the look and texture of your skin.
Topical treatments. SSA offers a wide range of cutting-edge topical treatments for acne-prone skin. These include retinols to promote collagen formation and speed cell turnover, lighteners to reduce the pigmentation of acne scars, and products with glycolic and salicylic acids to exfoliate the skin to refresh and rejuvenate. Some topicals can also be combined with a microneedling treatment to deliver treatment deep within the skin for better results.
While acne at any age is nothing to smile about, technological advances have allowed us to offer our patients so many more options than even just ten years ago. Whether you are dealing with teen acne, adult acne, or scarring, we can help you to look and feel your best. Please call Southern Surgical Arts at 423-266-3331 for a free personal consultation.