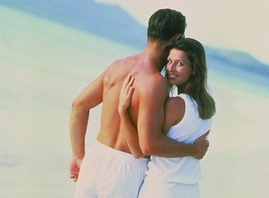 Chattanooga's most sought after cosmetic surgeons are helping women feel good about their bodies in the summer months
With advanced cosmetic surgery and the latest non-surgical procedures from Southern Surgical Arts this summer, you can go ahead and buy that itsy bitsy teeny-weeny yellow polka-dot bikini. Or wear the short shorts, sleeveless shirt and sexy dress you've been wanting to wear with confidence. Whatever your personal goals to get ready for summer, Southern Surgical Arts has a procedure that can give you a boost for fun in the sun!
The most common problem areas for women this time of year are:
Small or sagging breasts
Hair growth under the arms, on legs, and around the bikini line
Flabby arms
Love handles
Fat stored in the abdomen and thighs
Loose skin from previous weight loss
To combat these common concerns, the board-certified cosmetic surgeons at Southern Surgical Arts are offering both surgical and nonsurgical solutions to fit the needs of women in the Chattanooga and North Georgia area.
Not only are these cosmetic procedures effective, they are also affordable. Southern Surgical Arts offers Breast Augmentations starting at $3,999. A breast augmentation can solve the problem of small or sagging breasts by making them look firm, full and naturally beautiful.
Unsightly hair can also be vanquished with the use of laser hair removal treatments. Right now in the month of April and May, you can get 20% off any bikini or underarm laser hair removal and prepare yourself for a shave-free summer.
Click here to view all our monthly specials or call 423-266-3331 to inquire about Mommy Makeovers, Liposuction, Smart Lipo, Skin Resurfacing and Laser Hair Removal. Consultations are complimentary.