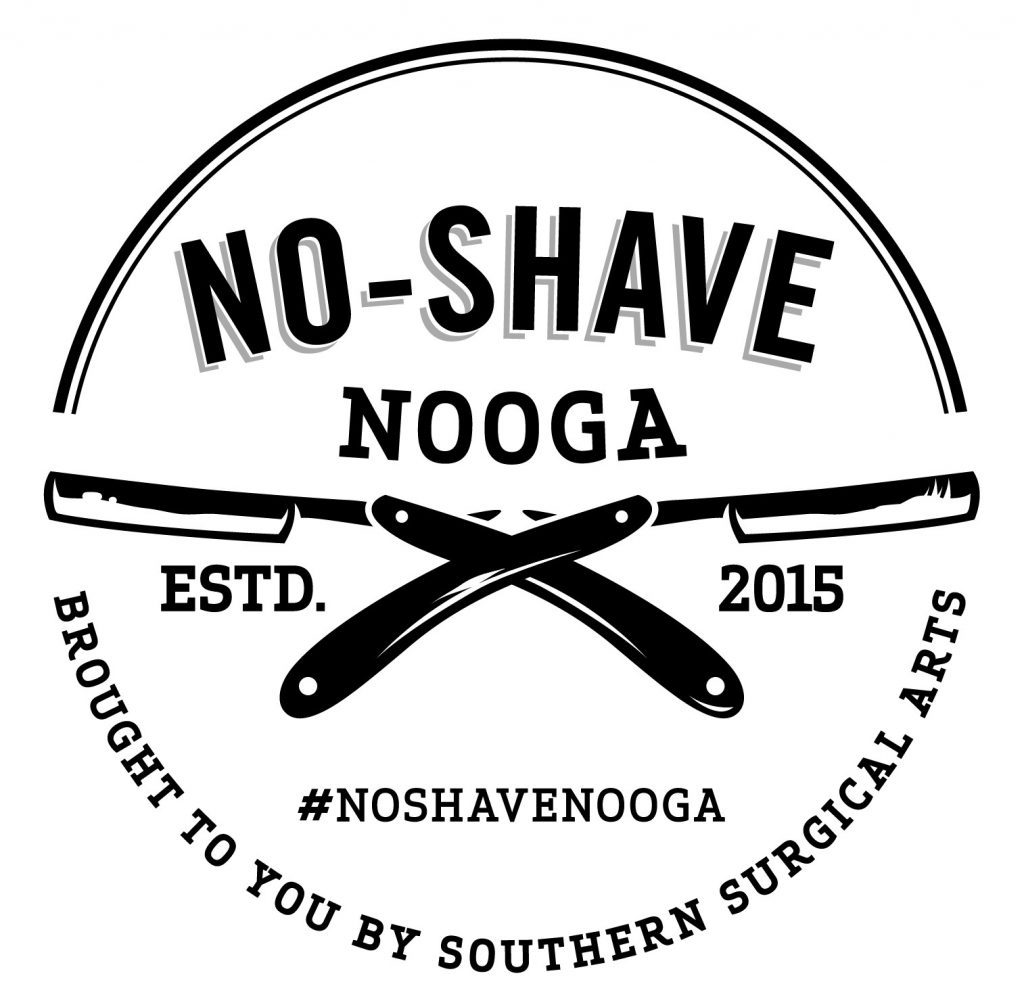 Giving back has always been an important goal here at Southern Surgical Arts. We contribute to our community in a variety of ways all year, including the Ignite Red campaign with the American Heart Association, in which we helped raise money for women's heart health. This November, we are excited to introduce No-Shave Nooga!
Inspired by No-Shave November, participants in No-Shave Nooga will forego haircuts, shaving, and other types of "manscaping" during the month of November to raise awareness about cancer and raise funds for cancer prevention and education. We came up with No-Shave Nooga because we wanted to keep funds local and make a positive impact in our hometown.
Why This Cause?
We wanted to participate in a No-Shave fundraising event because cancer affects all of us. Four out of 10 people will be diagnosed with some form of cancer during their lifetime, and all of us already have a close friend or family member who has been affected. Additionally, because Ignite Red focuses on women's heart health, we were excited about an opportunity to focus on how men can make a difference as well.
Which Charities Will I Be Helping?
There are several organizations leading the fight against cancer on a daily basis right here in Chattanooga. These are the ones your dollars will be helping:
Ronald McDonald House
The Austin Hatcher Foundation
The Pink Heals Chattanooga Area Chapter
The American Cancer Society
The Greater Chattanooga Colon Cancer Foundation
St. Jude's Children's Research Hospital (through a partnership with iHeart Radio and US101)
What do I do?
You can participate in No-Shave Nooga simply by embracing your inner scruffiness. Grow a beard, grow a mustache, or just grow out your haircut. You can donate the money you save to the No-Shave Nooga cause, where it will be used for cancer education and prevention efforts. Get your friends and family to do the same! Here's how:
Join as an individual and sign up online at noshavenooga.com. You don't have to restrict your giving to just the haircut money you save. You can pledge any amount at all!
Encourage your organization, workplace, church group, etc to sign up as a team. Make an online pledge of $10 and designate a team name and leader. You'll get an information packet and everything you need to start taking pledges from your friends and family.
If you can't quit grooming due to your workplace's dress code, don't worry. You can participate in our community-wide Shave Off on Nov. 22, with all proceeds going to support our charities. No-Shave Nooga participants will be offered a clean shave or haircut, and you can be included for a small $10 donation.
Participants are encouraged to track their progress on Twitter, Instragram, and Facebook with the hashtag #NoShaveNooga. We would especially like to see your before and after pictures so we can track your progress. At the end of the campaign, the participants with the best mustache and longest beard will win a $350 men's spa package from SSA.
Please join us in this "fun"draiser for local cancer charities! A good time will be had by all, and some great charities will benefit. To learn more, visit us at www.noshavenooga.com.