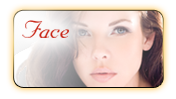 When we think of cosmetic and plastic surgery, we tend to think about true surgery—incisions and anesthesia and recovery time. But some of our most popular treatments do not require "surgery" at all. Of the more than 15 million cosmetic procedures performed in 2013, more than 13 million were minimally-invasive. Of the minimally-invasive procedures, Botox injections were by far the most popular, followed by soft-tissue fillers, chemical peels, and microdermabrasion. Why are these "non-surgical" rejuvenation options so popular?
Why Choose Non-Surgical Facial Rejuvenation Over Surgery?
To determine the best option for you, it's best to schedule a personal consultation with a cosmetic or facial plastic surgeon. He will be able to assess your concerns and goals, taking into account your age, sun exposure history, and general health, and provide a personalized treatment plan for you. However, some common reasons our patients cite for choosing a non-surgical intervention include:
Little to no commitment. While non-surgical facial rejuvenation techniques do provide beautiful results that will last for months, they are usually not permanent. This means that you can "test-drive" certain procedures and only repeat them if you love the results. If not, no big deal, the effects will fade in a few months. Botox is the best example of this benefit. Non-surgical facial rejuvenation options are a wonderful way to try a new look to see if it's really what you want permanently.
Less downtime. Some patients just do not have the time to invest in recovering from a surgical procedure, yet still desire to look younger or more radiant. All of the options listed above require minimal to no downtime, and the only evidence (if any) will be some mild redness, swelling or bruising. Most procedures can be performed in our office over your lunch break and you can get back to your normal activities immediately.
Cost. Non-surgical facial rejuvenations are far less expensive than surgical options. They are non-invasive, do not require anesthesia, and are affordable on just about any budget, with treatments starting at $99.
Fear of surgery. Some patients are surgery-averse. We have patients who dislike the idea of stitches and scarring, but feel comfortable with injections and laser treatments. And, after experiencing first-hand how impressive the results can be, some patients become more comfortable with the idea of future surgical intervention.
So many choices! You have a large variety of non-surgical options, thanks to the number of fillers and laser technology options available. Your surgeon may even offer you a combination of treatment options—for example, Botox injections paired with laser resurfacing to reveal the tightest, smoothest, most youthful-looking skin possible, short of a facelift. There are also lasers treatments available that specifically target redness like port wine stains, cherry moles and rosacea. Your options are nearly endless!
At Southern Surgical Arts, we perform thousands of Botox injections each year. Besides being useful in treating migraines and depression, Botox provides gorgeous results in smoothing out wrinkles, crow's feet and frown lines.
Fillers such as Juvederm can fill out thin lips, plump hollowed places caused by the aging process, and improve the appearance of fine lines and wrinkles. All fillers are not created equal, however. A qualified cosmetic or facial plastic surgeon should have a number of fillers at his disposal, and be well-versed in knowing which filler is most appropriate for your needs.
Chemical peels and microdermabrasion work to remove sun damage and age spots, revealing softer, smoother more beautiful skin.
Laser skin rejuvenation is also very popular. A skillful cosmetic surgeon can precisely remove damaged layers of skin, effectively erasing blotches, minor scars, pigmented lesions, wrinkles and lines to help your skin look younger, firmer and more radiant.
One of our most popular new facial rejuvenation treatments is Ulthera, the only non-invasive technology that is FDA-approved to lift and tighten skin on the face, neck, and chest. During an Ulthera treatment, your cosmetic or facial plastic surgeon utilizes ultrasound imaging to visualize specific layers of tissue. This allows him to concentrate the sound energy on the areas where it is most needed, stimulating the production of collagen at a deep level. Ulthera is an excellent option for men and women with mild to moderate skin laxity.
If you want to reveal a younger, more beautiful you, but aren't quite ready for surgery, please call Southern Surgical Arts at 423-266-3331 to schedule a FREE personal consultation. Our award-winning, board certified cosmetic surgeons, Dr. Carey Nease and Dr. Chad Deal, will be happy to offer their expertise in choosing a treatment plan for you.