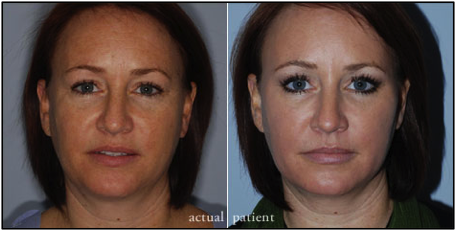 Treat yourself with a sweet deal on fillers and Botox from Chattanooga's leading cosmetic surgery center
For many new couples, Valentine's Day is a time for love, romance, and red-hot dates. Many couples come to notice that as they mature in their relationships, the amount of effort they put into impressing their better halves starts to slip. This Valentine's Day, Southern Surgical Arts wants you to reignite your relationship by putting your best face forward – literally. Chattanooga's number one cosmetic surgery center knows that to feel good about yourself, you need to look good. What better way to look good and pucker up for your valentine than to treat yourself to lip augmentations?
Lip augmentations from Southern Surgical Arts can be done three different ways: fillers such as Juvederm, fat transfers and permanent implants. All are safe and performed by a board-certified cosmetic surgeon in the office in less than 15 minutes. Each procedure has its own unique benefits that should be thoroughly considered. Fillers restore volume and hydration, providing an appearance of fullness in the lips and correcting cracks and folds. Fat transfer lasts about five years and uses a patient's own fat to provide fullness to the face. Permanent implants are just that – permanent – and are made of a soft, solid silicone.
To take your refreshed lips to the next level, Southern Surgical Arts recommends a Botox treatment to rejuvenate the rest of your face. Botox can temporarily smooth moderate to severe frown lines between one's eyebrows or be injected in the forehead and the crows feet to minimize wrinkles.
A smooth, wrinkle free face with a pair of plump, luscious lips is sure to turn this Valentine's Day into a memorable one! During the month of February, Southern Surgical Arts is offering a special combination of filler and Botox at 15% off the entire treatment. If you bring a friend, you'll both get 20% off your treatments.
Learn more about lip augmentations from Southern Surgical Arts by visiting http://www.southernsurgicalarts.com or call 423-266-3331 to schedule an appointment.