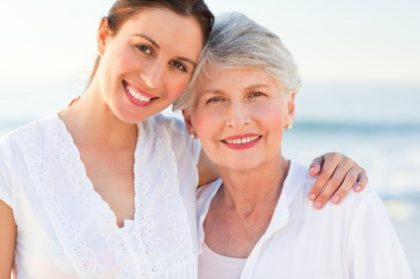 Cosmetic surgery involves medical techniques designed to maintain or restore normal appearance or to enhance appearance to an aesthetically pleasing level. Individuals usually have cosmetic surgery by choice, because they are unhappy about some aspect of their appearance and want to improve it.
There is a trend in recent years where people are electing to have their cosmetic surgery experience at the same time with a partner, friend or family member. Mother daughter partners are not that uncommon. They support and encourage each other which, according to some experts, helps get better results. After all, one of the main reasons for cosmetic surgery is to improve the individual's appearance and bolster his or her self image.
No matter what type of cosmetic surgery or the reason for the cosmetic surgery, there are certain basic things to consider. These include: the surgeon's training and credentials; the surgeon's experience; patient education; care before and after the surgery; and the surgery facility.
Surgeon's Training and Credentials
There are many health care providers that perform plastic surgery procedures, but they do not all have the same qualifications. You should make sure the surgeon you are considering is qualified to perform the procedure you want. Check the surgeon's credentials; verify medical license, certifications and memberships in professional societies. Inquire about the requirements to be a member or to be board certified in that specialty.
Surgeon's Experience
Ask about the surgeon's education and training specific to the procedure you are considering. Ask how many of these procedures the doctor has completed and how often he does them. You want a surgeon with enough recent experience to feel comfortable using that surgeon. Getting referrals from family and friends is a good idea, but be sure to get referrals from people that had the same procedure you are considering. Before and after pictures are also helpful in determining the surgeon's ability to perform the procedure.
Patient Education
Look into your options to see if other techniques are available. Get a second opinion from another surgeon, usually the consultation is free. Consider the risks, benefits, cost, recovery time and results for each technique available before making a choice.
Surgery Facility
Cosmetic surgeries are performed in a variety of settings, hospitals, surgery centers, and even office settings. Find out where your procedure will be performed. You want it to be at a certified surgical center. These centers must meet minimum standards to maintain certification.
When considering cosmetic surgery you should never be satisfied with incomplete answers or information. Be wary of a doctor that is impatient and tries to rush you to make decisions. Any reputable cosmetic surgeon will spend time answering all of your questions until you are completely comfortable and satisfied with his or her qualifications, the procedure and the facility.
The mother daughter cosmetic surgery has become the makeover for the new mommy and grandmother. The mommy makeover typically includes procedures, such as, a tummy tuck, breast augmentation and liposuction. The grandmother usually gets a facelift with skin resurfacing.
At Southern Surgical Arts, you will find surgeons fully trained in the procedures typically obtained in the mommy and grandmother makeovers. Dr. Deal has fellowship training and is a board certified cosmetic surgeon. He is 100% dedicated to cosmetic surgery in their practice and their facility is state of the art in the field.
Dr. Chad Deal is known as the Las Vegas breast and body surgeon in those same areas.
For more information about Southern Surgical Arts and Dr. Deal, visit southernsurgicalarts.com.