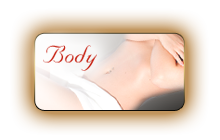 Q. WHAT IS A MOMMY MAKEOVER?
A. The Mommy Makeover is a combination of procedures with the goal of restoring a woman's body to pre-pregnancy days. It commonly combines Tummy Tuck, Breast Augmentation/lift, and sometimes Smart Lipo depending on your goals.
Q. AM I A CANDIDATE IF I STILL PLAN TO HAVE MORE CHILDREN?
A. If you are planning to have more children in the future, it is best to wait on the tummy tuck in particular. But it is safe to undergo the breast procedures and enjoy a restored look for the time until you are ready for a tummy tuck.
Q. HOW LONG DOES THE PROCEDURE TAKE?
A. This varies depending on what combination is needed. Typically a Mommy Makeover takes 3-5 hours in the operating room, plus an hour or more in the recovery room before heading home.
Q. HOW LONG DOES RECOVERY TAKE?
A. The usual recovery is 6-8 weeks for most of the swelling to subside. Patients can usually return to work in 10-14 days, as long as the job doesn't involve strenuous physical activity. Strenuous exercise can be resumed in around 6 weeks.
Q. ARE THERE VISIBLE SCARS?
A. This is one of the primary reasons patients travel long distances to see our surgeons. The scars are strategically located to be hidden in clothes and even in a two piece bathing suit. Scars will most likely be red at first but eventually fade to white.