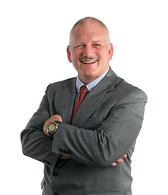 One of the biggest misconceptions about gender and elective surgery is that women are the only ones who are interested in enhancing themselves through cosmetic surgery. When many people think of cosmetic surgery, they may simply think of women getting breast augmentations, liposuction, face lifts and even quick-recovery options like Botox and lasers. But, actually more men are turning to their local cosmetic surgeon to achieve a more athletic physique and look more attractive.
Men are increasingly seeking cosmetic enhancements for their faces and bodies as they look to improve their appearance whether it is to erase wrinkles, repair a crooked nose or protruding ears, remove excess breast tissue or sculpt some abs when sit-ups don't do the trick. In fact, the American Society of Plastic Surgeons (ASPS) reports that men had 1.3 million cosmetic procedures in 2012, up 5% from 2011.
This growth is part of a much larger trend–the American Society of Aesthetic Plastic Surgery (ASAPS) reports that the number of cosmetic procedures for men increased over 273% from 1997. "Men face the same pressure to look and feel great as women," said Dr. Nease. "Many of my male patients have said that they feel healthy and are working out, but also see the increasing number of health magazines with very fit males on the cover. I think it is a definite growing trend for the guys, especially those who are aging but need to compete in their profession."
Another surprising reason men seek cosmetic surgery is to increase the chance for success. Whether they spend more time in a boardroom or a weight room, men are turning more and more to cosmetic surgery to give them that something "extra" they feel will help them to achieve their goals.
"At Southern Surgical Arts, we also see many professional men come in because they want to look younger and stay competitive in the workplace, especially those in sales and leadership roles. Our focus is to help them while also avoiding obvious signs of surgery," said Dr. Nease.
Among male clients, Botox®, which is injected to treat facial wrinkles, is popular because of the quick results and little down time. We also frequently perform chin implants, as many men feel a firm, strong chin conveys strength and youth. Other common requests are SmartLipo of the abdomen and neck (as well as neck lifts), laser treatments and chemical peels. We also routinely perform rhinoplasty and eyelid lifts on our male patients.
Because professionals in sales and leadership positions are so visible to the public, and the job market has gotten more competitive in recent years, some men are eager to ensure they look like the vibrant, effective go-getters that they still feel inside.
Professional bodybuilders may not spend much time in a 9-5 office setting, but they are highly visible as well. Not to mention, just as highly competitive in their own setting. Bodybuilders tend to seek abdomen sculpting and male chest reduction through liposuction. Liposuction removes stubborn excess fatty tissue to help reveal the chiseled physiques they have worked so hard to attain. Once a man stops bodybuilding, he can be left with excess skin and fat that can be improved with laser liposuction to the chest.
Of course, men who don't feel pressured to look younger for business or competitive reasons also want to look good—for themselves and their spouses or partners. It seems that looking younger, happier and as appealing as possible is a universal desire across the sexes. As results have improved and the signs of surgery become less and less visible, men are increasingly turning to their cosmetic surgeons to help them look their best.
The American Society of Plastic Surgeons has identified the top five cosmetic surgery procedures requested by men:
Rhinoplasty (nose reshaping)
Eyelid surgery (upper or lower eye lifts)
Liposuction (Smartlipo)
Male breast reduction (gynecomastia treatment)
Facelift (lower face and neck lift)
Although chin implants did not make the "top 5" list, the procedure is increasingly gaining popularity each year among men. Botox also did not make the list because it is considered a non-surgical procedure.
If you are interested in learning more about how Southern Surgical Arts can help you look younger, more attractive, or simply help you bring out your best appearance, please call (423) 266-3331 for a discreet, free personal consultation with Dr. Deal or Dr. Nease.